Peru Gets First Online Casino and Sports Book Offering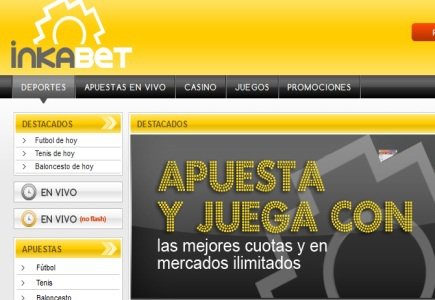 The first online casino and sportsbetting service has been launched on a dedicated Peruvian site Inkabet, announced sports betting technology provider Offsidegaming.
Being a pioneer in the Peruvian market, the site is led by highly experienced professionals, offering a range gaming products, such as sportsbook, casino and slot games, accompanied by payment processing and CRM through Offside.
It has been specified that live casino and mobile games will be added in near future, also focusing on a Latin American demographic.
According to Inkabet Spokesman Oliver Castillo, "Peru is a young market and online sports betting, casino and entertainment are all very popular sectors. Offsidegaming has done a great job in integrating its platform with Inkabet."
In a comment on the launch, Offsidegaming CEO Matt Jellicoe said: "We have a 100 percent achievement record when it comes to assisting new operators with a successful launch into the gaming market within the Latin American regions. We pride ourselves in providing the best gaming software solution for this target market."